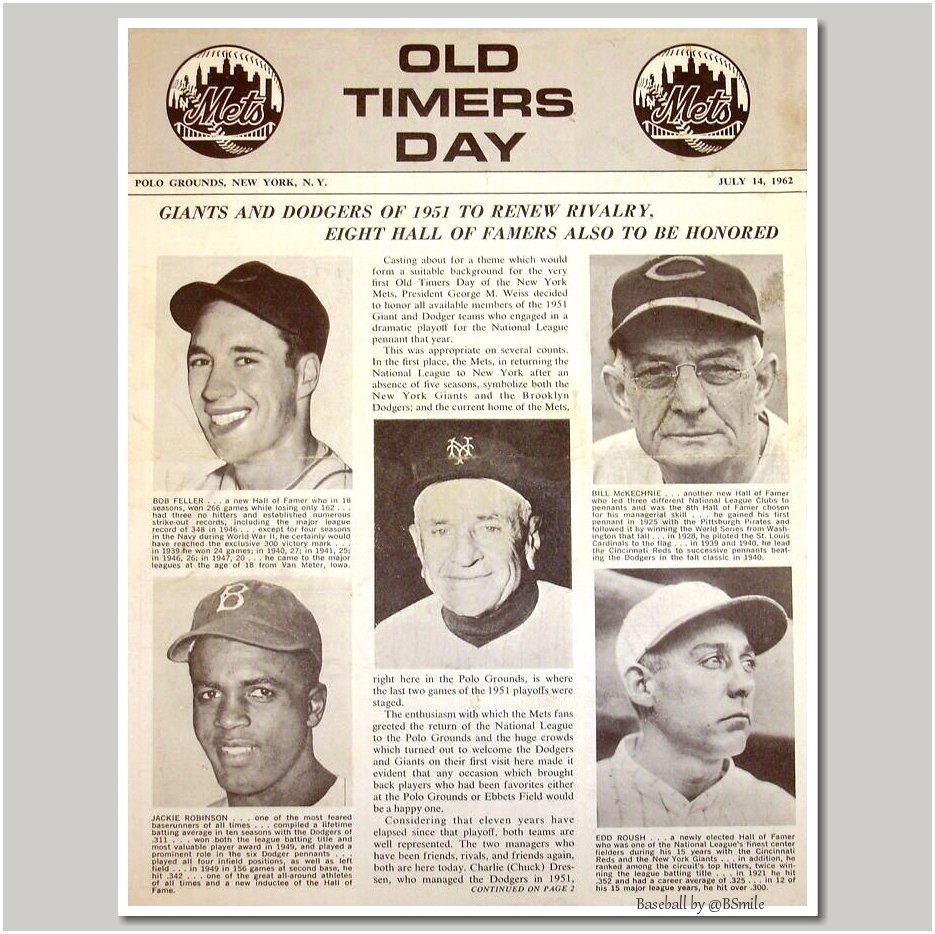 Newsday.com:
On Wednesday, on a Zoom news conference to talk about that honor, Hernandez may have added a second new line to his resume: Newsbreaker. As he was talking about the Mets' growing efforts under owner Steve Cohen to celebrate their history, Hernandez seemed to break the news that the team is going to hold its first Old-Timers' Day since the 1990s this summer.

"The fact that we're going to have an Old-Timers' game again," Hernandez said. "They're going to bring in 50 players, I understand. That is fantastic." The Mets have not announced the return of Old-Timers' Day. Team president Sandy Alderson was asked on the same Zoom call if they plan to in 2022.
Yet another great move here by Steve Cohen in respect to Mets tradition.